Browsing Category: "writing"
One of the things that I have been praying for these past few months is to have a stable online job. I have actually been working on becoming a Virtual Assistant during the latter part of 2014 but because our house burned down last December, I wasn't able to pursue it and finish the course that I enrolled in on time.
When we were able to settle down a couple of months since then, I was able to enrol in some classes again and joined some online webinars to refresh my knowledge on being a VA. I have also started applying to some gigs online and although getting a job is not easy especially for a newbie like me, I was very persistent and applied to as many jobs as I can. I have also been praying a lot about it since I really want to have a steady source of income and I have always wanted to have a career as an online freelancer.
There were actually a couple of delays that prevented me to finally apply for an online job, including saving enough funds for a wired internet connection and having a new computer that I can use, but I believe that as long as you work hard and you pray hard, everything will fall into place. I was able to save the funds I need for the installation fee that our internet service provider requires (through the writing gigs that I was able to get) and my brother gave me his laptop. He also gave me his old headset, which I also need for my new online job. Although I may have to save for a new wireless headset, I can still use what he gave me for now.
I am really excited about my new job as a Virtual Assistant and I am blessed to have a great client who is so satisfied with my first week of work that he actually doubled the time he has allotted for me to work each week. I do hope that  will continue to work for him for a long time and that I may be able to find other clients so that I can also double my earnings.
This has indeed been a great year despite what happened and all the struggles, and I can't wait for the coming year. I'm sure that it'll be a another year full of blessings for the whole family.
I was browsing through Facebook yesterday when a specific post on my news feed caught my attention.  It  is about something that I have been thinking about doing for days now – keeping a journal. I was actually at a bookstore earlier that day to buy some school supplies for the kids when I saw a set of beautifully designed journals which I almost bought but didn't since I was afraid I may end up buying every design they have…hahaha. Here's the post I saw, by the way, which was posted by Francis Kong, a well-respected motivational speaker and author.
His post has given me the push that I needed to start writing on my journal again. It has inspired me to write again and start keeping a journal just like before. Although having a blog also allows me to do that (expressing my thoughts and emotion, that is), there is something about putting your thoughts on paper that makes it even more personal. Not only do I plan to write about our daily life but also about our successes, struggles and more importantly our dreams and goals. I have actually been keeping a gratitude journal but I haven't really been writing as often as I wanted. I used to spend my free time browsing through different websites reading interesting articles or news reports, I wanted to limit that from now on and just focus more on important online tasks.
Anyway, this journalist is really excited about being able to write again and not just tinker on the computer keyboard all day. My handwriting has actually gotten worse since I stopped writing on my journal..haha. Oh, and  by the way, I am going back to the bookstore and buy those beautiful journals (and some new pens, of course).
Most people find it helpful to talk about the things that cause them stress. They usually have a small circle of friends who they talk to regularly and they share with them their everyday experiences that has been causing a major amount of stress.
But if you do not have as much opportunity as you need to talk to friends about such matters or if you feel that it is too personal to share with anybody, then starting a journal would be a good option. Journaling can be a great tool where you can express all your frustrations and take note of what has been triggering stress in your life. Buy a journal or use your laptop or computer – whichever you're comfortable with.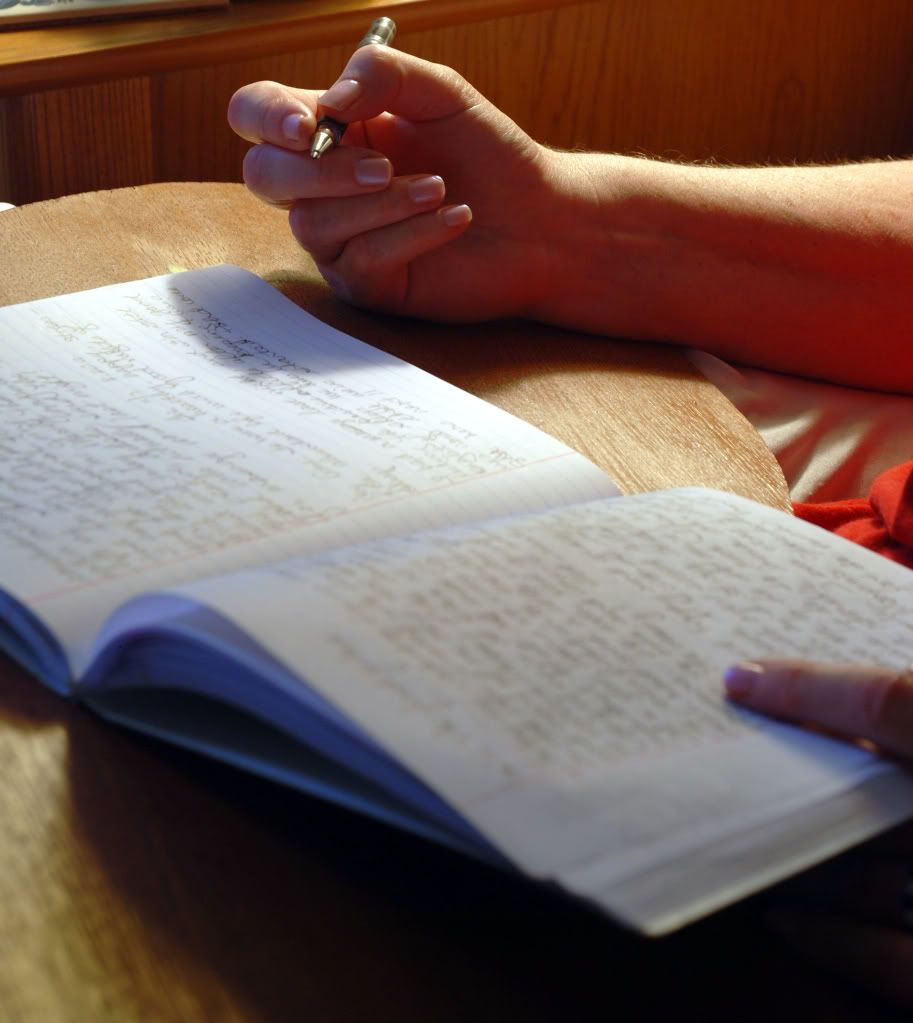 If this is going to be the first time that you're going to start journaling, here are some tips to help you get started :
* Write whenever you want to or you need to. But if you have the opportunity to write everyday, do so, even for just a few minutes. That way, you are able to deal with your everyday stressors.
* Don't focus on how long or how short your daily entry is. Don't think about correct grammar, spelling or punctuation, just write continuously up to the point where you think you have expressed everything that has been on your mind.
*Focus on the things that have been bothering you all day. Write as honestly as you can about how you feel about them. It can help you get a different perspective and allow you to think of how you can deal with the situation better.
Keep in mind though that although journaling can be truly helpful in relieving stress, seeking a professional's help during extreme depression is the best thing to do. They can guide you and help you deal with your depression effectively. If you think you are suffering from depression or any form of emotional or mental instability, seek the help of a licensed professional.
If you feel that you need a way to deal with stress, then buy a fancy journal or create a website where you can express your feelings freely and start journaling today.