Browsing Category: "Shopping"
Gift giving is easy when you're looking for gifts for men. You just have to know how their minds work. Many men enjoy a good shave that relaxes them and doesn't take too much time. The perfect shave is dependent on the individual. If you're giving a gift to a man that you truly care about, you will know his personal preferences when it comes to personal grooming. The Art of Shaving men's razors are as varied as they are functional. There is a top-quality razor available for any man. Some guys like their three-bladed inserts. Some men love the feel of a straight razor. No matter what type of shave they enjoy, you can be sure to find the right tool for the job. Electronics can also be a great gift.
Gifts for the Gaming Electronics Guru
Many men enjoy varying forms of electronics. Chances are your man enjoys computers, smart phones, tablets, and video games. Most men are natural born problem solvers. You may not enjoy his constant advice on how to fix your own problems. Sometimes you just need someone to listen to you and nod their head. If this situation sounds familiar, then a new game may be just what the doctor ordered. Enjoy untold hours of talking to your man while he is too distracted to give you any problem solving feedback. Tell him exactly how you feel and fill his head with subliminal messages of mind control while he is distracted. All diabolical mind control jokes aside, a new game can be a great gift if your man enjoys electronics.
A Gift that Will Help Him Look Professional
Have you ever looked at your man and thought "I wish he would be more mature"? This wish can come true with a sensible gift like The Art of Shaving men's razors. A grown-up man needs a professional look. Without the right grooming strategies and supplies, your man may be doomed to walk the earth forever bearded and unkempt. Help him get his act together with a sensible tool for keeping his beard in check.
*This is a guest post provided to LIFE AS A WAHM for its readers.
Preparing for a birthday party can be quite stressful with so many details that need to be planned and organized. Among the basic things that have to be decided on is the venue, budget, number of guests and the theme of the party. The venue that should be chosen should be a place that is accessible to the guests and one that has enough space for everyone and for all the games and activities that will be setup for the party. Set aside a budget that will cover the food, party favors and the other expenses such as payment for the catering services.
If you are still undecided about certain aspects of the party, there are a number of birthday party ideas that can be found in magazines and different websites. You can choose a theme or party favor ideas that you think will be suitable for the party. Online retailers such as Spencer's Gifts store are a great source of ideas of birthday gifts and favors. Aside from items that you can give away to the guests, you can also order for popular birthday gifts and even customized items such as T-shirts, wallets and key chains that have the designs that you have chosen. These customized gifts are suitable for those who are looking for unique birthday gifts that are not commonly available anywhere else. With so many choices available, you are sure to find the party favors that your guests will surely like. Big discounts are also available from time, giving you more opportunities to get huge savings on your purchases. And since they can be bought through the retailer's website, finding the perfect gift and party favor has become easier and more convenient.
Once you have attended to all the details of the party, you can look forward to a memorable birthday party that everyone will enjoy.
If you're too busy to go to the local mall to shop for gifts, the most convenient alternative would be to shop for gifts online. There hundreds of online retailers that offer a variety of gift items. If you're unsure about what to buy, you can just browse their websites first and see what they have to offer.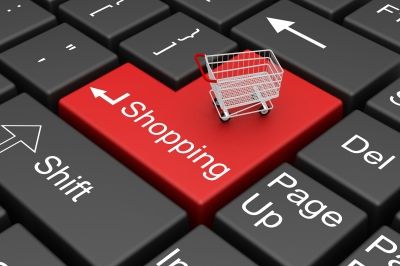 Choose the appropriate gifts that you can give away. If they are for children, for instance, choose age appropriate gifts that they are sure to appreciate. Simple toys that are colorful and can create different sounds are suitable for toddlers. Electronic gadgets such as mobile phones are suitable for teenagers while cigars are perfect for older relatives who are also cigar enthusiasts. You may even find items that are only sold through their websites. Not only that there are deals that exclusively offered to online shoppers. You might want to consider looking for online deals if you want to get huge savings on your purchases. When you find the items that you want, you can order for them online and even choose to have them delivered to your home. You don't have to visit multiple stores at the mall just to be able to buy every gift item that you like.
Image courtesy of renjith krishnan at FreeDigitalPhotos.net