Browsing Category: "Shopping"
When your child leaves for college, you might feel lonely and sad about not having him in the home. However, it's a time when he can set sail on new adventures and earn a degree that can help to develop a career that he enjoys. While your child is away at college, you can make a care package or two to send so that he can enjoy some of the comforts of home or something besides noodles and cafeteria food all the time.
From candy gift baskets to baskets with essentials for the bathroom, you need to find a basket that is the right size before you begin packing it full. A basket without a handle is usually best to send to a college because it can fit inside a shipping box a bit better than one that does have a handle. Keep in mind that you'll probably pay for shipping based on how much the box weighs, so try not to pack the basket too full. Sometimes, sending two smaller baskets is less expensive than sending one large one.
A candy basket is an idea if your child enjoys candy. It's also a good gift to give if you want your child to know how sweet he is or if you want him to have something other than a pack of noodles or a sandwich to eat. This type of basket is also an option if you have a family member or friend who is in college and you want to send a cheerful gift.
Another type of basket that you can make is one for the bathroom. This would include toiletries that your child might not be able to purchase because of a lack of funds or a lack of transportation to get to a store to get what is needed. You can make a basket with shampoo, conditioner, soap and other things that are normally used in the bathroom. Check with the post office to make sure you can send liquids in the mail. Other baskets that you can make can include school supplies, things that your child might not have packed or a basket of treats to enjoy while sick.
Are you ready for Christmas? Just kidding. Or maybe not? Some people are wonderful at organizing, list creating, and shopping throughout the year. Others still haven't started – and may not start for another few weeks! We love you either way. I promise. So, if you haven't started shopping, or still have some left to do – I have the perfect place for you to start – or finish.
Goodwill. Yes, you heard me right. Goodwill has a huge selection of gently used items that would be perfectly suited to your new repurposing project, white elephant Christmas gift, books, movies – you name it! All while keeping yourself on a thrifty budget. From furniture, picture frames, fabrics, accessories and even collectibles, they are sure to have something you are looking for! A stroll around your local store might even give you a little bit of that inspiration you need to clean out your own closets and find new fun things for yourself.
No matter where you are in your Christmas shopping, or life in general, one major reality is that there are people with disabilities and disadvantages directly in your community who need assistance. Their struggles may not be that obvious to you or to people in your immediate circle but they are there and they cannot be denied and should be be overlooked. Many of them need career counseling, on-the-job training, résumé preparation, financial planning classes, and other services. And YOU can help them easier than you may realize.
So how do you help?
Goodwill sells donated goods through more than 3,200 stores across the United States and Canada, and channels more than 85 percent of sales revenue to provide those services to people who are unemployed or underemployed. They also provide on the job training and help those who need it find jobs to better their lives.
How many of you do your shopping online? Probably at least 80% of us, right?
When you shop online this holiday season, many major retailers will send your purchase in a Give Back Box, which will enable you to donate items to your local Goodwill at no cost to you! How easy is that, seriously?
It is much easier than you think to make a difference!
Give Back Box® provides vendor services to retailers and charities, allowing each and every cardboard box a second life to help people in need. So it is also a 'green' solution! Reuse your online shipping boxes in which you received your purchases, or any other cardboard box you may have, to donate your unwanted household items: such as gently used clothing, shoes etc., to make a major difference in the life of another person.
This program gives every cardboard box a second life to help people in need. Some of the international partners in support of the Give Back Box are Ann Inc, Asics, Ann Taylor Loft, Overstock, Dockers, Levis, Bon Ton and StyleUpGirl.com. These retailers are leading the way towards finding innovative solutions to widespread social and economic issues. You can see all of the participating retailers at givebackbox.com.
So, get up and get started now! People are counting on your shopping and your donations.
Planning for your dream wedding can be very exciting but it can also be a stressful process especially if you are pressed for time and you feel that everything on your wedding checklist is not working out as planned. Aside from keeping a right frame of mind and being flexible to the ideas that may come your way, it is important that you are able maximize all the resources that are available to you that will allow you to make all the necessary preparations easier. Otherwise, you will end up frustrated and disappointed. It would also help if you have trusted friends and family members who can provide you with any assistance that you may need.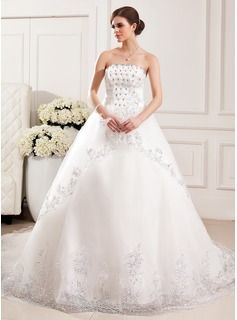 When it comes to choosing a wedding gown, it is important to note that nowadays, the bride-to-be is no longer limited to those that she sees in most wedding stores. Buying a wedding gown online has now become a more popular and convenient option for those who are looking or that perfect wedding dress. A reputable online shop offers a wide range of special occasion dresses, cheap wedding dresses and accessories. When you visit their website, you will see quality dresses in various style, colors, cuts, lengths and fabrics. You can also find the wedding gowns that has the latest designs and styles at affordable prices. Whenever you have to attend a special event, occasion or gathering, you are sure to find that perfect dress on their website. They have a customer friendly website that is easy to navigate so you don't have to worry about being overwhelmed when you visit them. The dresses are categorized properly making it easier for you to find the specific dress that you are looking for. Accessories such as handbags, wedding shoes, headpieces and gloves are also available. This means that you can create the complete look that you want for that special event without having to visit multiple stores. Be on the lookout for their regular sales and discount offers on dresses and accessories if you want to get additional savings on your purchases. Visit their site today and learn how you can look perfect on your wedding day.