Browsing Category: "Real Estate"
You may have heard about how some people are able to find the right property to buy just by driving around the residential communities that they are interested in. Although they are also utilizing the assistance of a real estate firm, they also look into properties on their own. And through the yard signs that they see, they are able to distinguish which properties are for sale.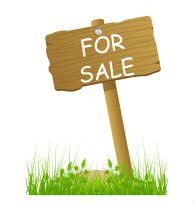 If you have a residential or commercial property to sell, you need to consider putting up the appropriate yard signs on them. Although your property may already be included in the listings of a real estate firm, proper advertising can help you find the most suitable buyer faster than usual. Yard signs are cost effective marketing tools that you can use to help attract potential buyers. Keep in mind that there are buyers that choose to scout properties on their own instead of always relying on their real estate agent. One should never underestimate the impression that yard signs can have towards potential buyers. Properties that have yard signs have more potential than being sold than those that do not have the appropriate signs on them. Design your yard sign properly so that it will contain all the essential information that potential buyers would need. Keep it simple and straightforward so that those who will see them will not be overwhelmed with what they see. The color combination of the text and background of your yard sign should also be carefully chosen to make them appealing and more attractive. Determine the most suitable location for your yard sign so that they can be seen by more people even those who are just driving by in front of your property. You will be surprised with the immediate response that you will get just by posting a uniquely designed yard sign in front of your property.
You can choose to make your yard signs on your own or you can have them designed and manufactured by a professional sign company. They can help you come up with the most appropriate design for your yard sign and choose the material in which they will be made.
* This is a sponsored post for Lowen Sign Company, however, all the points and views are my own.
Image courtesy of digitalart at FreeDigitalPhotos.net
Are you in the market for a property to buy or invest in? In looking at the listings and opportunities real estate, you may have come across properties marked as 'short sale'. What are short sales? When the bank (lender) sees that the mortgage of a particular property is 90 days overdue and may soon face foreclosure, it agrees for that property to be sold for less than the value of the mortgage. It is then being offered through short sale. The bank sees it as a better alternative than foreclosure where they stand to lose more money.
Understanding short sale
For homeowners who are no longer able to make mortgage payments, facing foreclosure or bankruptcy can be embarrassing and stressful. There are alternatives to foreclosures and one of them is short sale. Unlike traditional real state purchase where the terms of the sale must be approved by the seller, it is the bank that must approve of the terms in a short sale transaction.
Keep in mind that short sale properties are sold in 'as-is' condition. The bank will not perform any repairs on them. And since the seller is also financially strained, they wouldn't have the resources to do repairs on the property. As a potential buyer of a short sale property, you can make a thorough assessment of the property before you decide on the offer that you will make. If the property needs major repairs, you can consider the total cost of repair when you decide on the final amount of your offer.
Be Patient
For some buyers, one of the major drawbacks of purchasing properties on short sale is the time it takes for an offer to be denied or approved. In some cases, it takes 2-3 months or even more. But why is there still a market for short sales and why are buyers still interested in them? Well for one, when a buyer wants a property, regardless of whether it is on short sale or not, he will make sure that he exhausts all possible ways just to be able to buy it. Buyers are also interested in short sale properties because of the great savings that they will get from them.
Find an agent
Your agent's experience and knowledge in short sale can make a huge difference with how fast and successful your short sale transaction will be. Choose an agent that knows the ins and outs of short sale. He will be able to help you come up with an offer that is most likely to be approved by the lender.
Purchasing a property on short sale, even if it is being offered at a much lower rate than other properties, is still a major investment which is why you need to be cautious and thorough. And if you are really keen on purchasing a short sale property, make sure that you have a basic understanding of what short sale is and utilize the services of a competent and knowledgeable agent. You will then be able to benefit fully from buying a short sale property.
*This is a sponsored post for Schwartz Law Firm, however, all the points and views are my own.
Image courtesy of Master isolated images at FreeDigitalPhotos.net
Are you planning on selling or buying a property real soon? Although there are a number of factors that contribute to having a successful real estate transaction, one of the first things that you should look into is how to find a real estate agent. Although there are some sellers and buyers who usually find a kansas city real estate agent through recommendations from friends and family and have a pleasant experience with them, there are still those who are still to find the real estate agent that is suitable to their needs. Finding the most suitable real estate agent is something that you shouldn't take lightly. Keep in mind that working with the wrong one would mean months of endless frustration and for sellers, a property that will remain unsold for a long time.
How do you go about picking a real estate agent to work with? Here are some things that you can consider when you're in the process of selling or buying a property:
Make a short list. In any given city, there are thousands of licensed real estate agents. Choosing among them can be a daunting task especially if you haven't had any transactions with most of them. You can ask around for referrals but don't take everything that you hear about them with a grain of salt. There are still things that you need to consider before finally deciding which one to choose. You can also make your own research and start by visiting their websites. Again, don't rely too much on what you see on their websites. Although you can find valuable information through their websites, you still need to keep an open mind and look into all the possible options.
Interview your prospects. After you have made a shortlist, you have to personally talk to prospective agents. Talking to them can give you an idea of whether that person is someone that you'll be comfortable working with. It will also give you a sense of the agent's professional attitude and working habits. Make sure that you choose someone who is willing to listen and can help you make sound decisions regarding the property that you intend to buy or sell. Don't hesitate to ask them whatever concerns you may have such as how they intend to market your property or how they plan to negotiate with a potential buyer.
Buying or selling a property can be considered as one of the biggest financial decisions that you have to make and with the right real estate agent, the whole process will be made more gratifying for all parties involved.
*This is a sponsored post for Remax Mid-states, however, all the points and views are my own