Browsing Category: "reading"
"It's exactly four months to go before Christmas Eve". Someone on Twitter posted that and I can't help but smile and feel excited because honestly, Christmas is my favorite time of the year. I am even more excited about Christmas than my birthday. And if there are those who shop for Christmas gifts early, there are also those who would have already completed their Christmas wish list. I don't see anything wrong with it actually. And this year, if I were to make my own wish list, I know what would be on top of that list – an ereader. I have always been an avid reader and on my previous posts, I have talked about how much I miss reading. New releases aren't exactly cheap either so I can't really buy them right away. Good thing there's an ereader app available for smartphones. That's what I have right now, and honestly I can't get enough of those free Kindle books. I have downloaded a couple and I am really looking forward to reading more of them.  If there is one gadget that I would be carrying around wherever I go, that would be an ereader; and I can't wait to have one.
For now, though, I am using my phone and I can't wait to discover more excellent ebooks. Here's what I have right now (most I got for free while the others are prizes from book giveaways):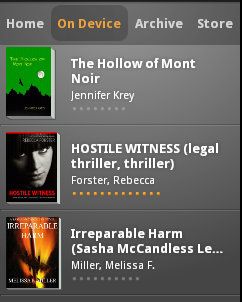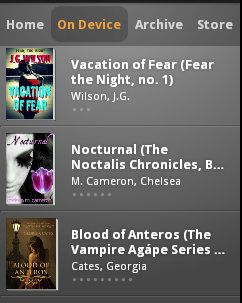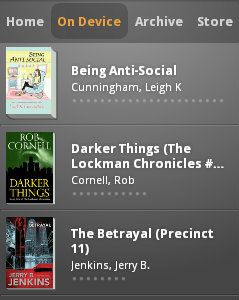 I am saving up for some books that I really want to read (I still prefer the actual book). Good thing I won another book giveaway so that means another book off of my to-be-read list. Hopefully the book will arrive a few weeks from now.
So, do you have a Christmas wish list this year? It's never too early to make one, you know.
One of the things that I have been frustrated about since I started blogging and working online is the fact that I cannot read novels as much as I used to. I was introduced to reading Sweet Dreams and Choose Your Own Adventure pocketbooks in high school. I would borrow pocketbooks from my classmates and I would read them during recess or lunch breaks and most of the time, I would be finished with one by the time school is over for the day. From reading Sweet Dreams pocketbooks, it progressed into reading novels which I would finish within a few days, especially if I become so engrossed with the story.
Nowadays, reading has been a 'luxury' for me; something that happens rarely. My husband has even discouraged me to buy the Sunday paper because I would just end up browsing it and another Sunday would come without me even reading the paper from the previous week. Whenever I get the opportunity to buy books, it would usually take weeks before I get to finish one. Being a work-at-home mom means I do not have control of how much free time I would have and sometimes, free time means catching up on my sleep. Reading has, in a way, taken a back seat.
Joining online giveaways has exposed me to different kinds of blogs, including book blogs. I would read reviews by other bloggers, and it has somehow, made me want to read the recent releases that they have been raving about. I started joining book giveaways and I have been fortunate enough to win quite a few of them. Here's the latest one that I have won :
I chose this because of the positive reviews that it has been getting and I must say, a few chapters into it, I am looking forward to learn how the story would unfold. I truly miss the feeling of turning over each page and of 'course, the smell of new books ( 'bookaholics' like me would understand what I mean…). Anyway, I'm just glad that I am reading again and I can't wait to read all those wonderful and engaging novels I have been hearing about.
A couple of weeks ago, I was fortunate enough to win books of my choice at a book giveaway. The books were to be ordered and delivered via the Book Depository. I was a bit hesitant at first because I have no knowledge about how fast Book Depository ships to the Philippines and of course there is this thought that the books will get lost in the mail somehow. But the opportunity to win books is too good for me to pass up.
Anyway, when I received the email informing me that I won, I immediately visited Book Depository's website and started browsing through the available books that they have. I was overwhelmed by the variety of books ; I had a hard time deciding which ones to pick. 
I finally decided on these :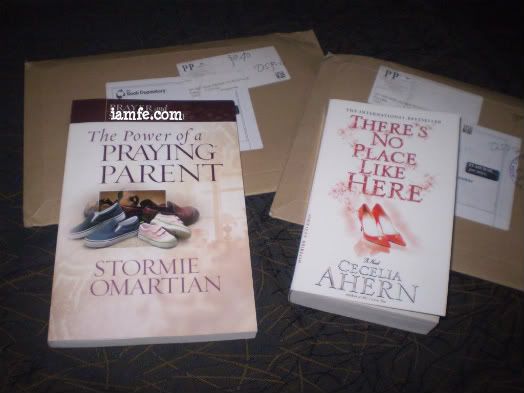 It only took a little over two weeks for the books to arrive; I was surprised because I thought it would at least take a month. I am actually thinking of ordering some more books, especially those that they have on sale (new books,especially the new releases, are quite expensive here). My son has been browsing the site as well and he is making a list of the books he wants.
So, I guess you all have an idea of what I'll be doing this weekend, huh ?
Have a great weekend everyone and happy reading !