Browsing Category: "Postcrossing"
The incessant rain these past few days are sure to dampen anyone's mood and I must admit that I am tempted to just go grab a book and read all day. But since I have important things to attend to both online and offline, I know that I need to finish all my tasks even if I do not feel as enthusiastic about them as I should. I was glad though that it wasn't raining when we woke up this morning. And I guess the postman is also in a great mood because he finally decided to visit us again after two weeks to deliver our mail. I just noticed though that he was in a hurry to leave our mail by our front gate (I guess he just doesn't want to be asked why there is always a delay in the delivery of our mail).
Anyway, back to something that surely made the start of my day great: postcards!  I have finally received some postcards from Postcrossing and members of Postcrossing Enthusiasts. I'm still waiting for some postcards though, those that have been sent around three weeks ago, don't know if they got lost or something.
Here's a photo (I will making a post for each of them on my arts/craft blog) Thanks to those who sent them ! 
Have a great weekend everyone !
One of the things that I have been frustrated about is that the mail here in our area takes too long before they get delivered. Even if I am active in Postcrossing (a website where members from all over the world get to send and receive postcards), I would consider myself 'lucky' if I do receive a postcard every two weeks. There is actually no problem with the postcards that I have previously sent because they have reached their destination on time. Those that where sent locally were received in a little over a week while those sent to other countries were received in two weeks time. But what I 'm having problems with are the postcards that were being sent to me. Take for instance the postcards that were delivered last June 21, there was one that was stamped 'received' last June 5. Why did it take 16 days before it was actually delivered to me? I really have no idea. I actually asked about it when I visited the main post office here in our city and they told me that the postman assigned to our area delivers on a regular basis and that mail gets delivered as soon as they receive them. Really? It sure doesn't feel like they have a regular schedule in delivering mails. The postman seems to be a rare 'visitor' here in our neighborhood. 
Anyway, here are the photos of the postcards I received last June 5 and 21; thanks to those who sent them. I will make a separate post for each postcard on my arts/crafts blog :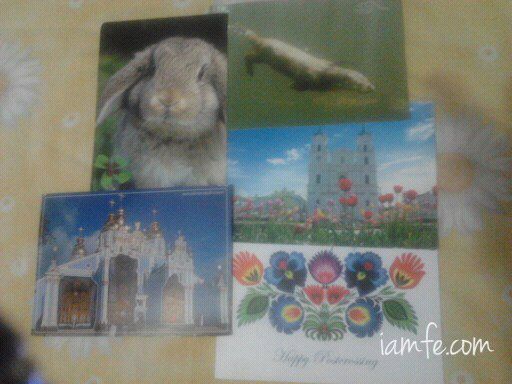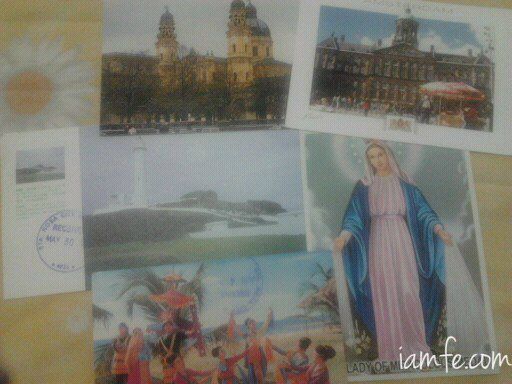 During weekdays (school days) I wake up at 4a.m. to prepare for my son's breakfast and baon for school. And if I have to finish some online work the previous night, it would mean that I only get around 3-4 hours of sleep.
Last night I finished work really late so I was only able to sleep for like 3 hours. Since I do not have any pending work that is due for a couple of more hours, I decided to sleep again after my son left for school before 6a.m. I was able to sleep for another two hours.
And even if I'm still sleepy, I'm starting the day with a smile on my face because of these: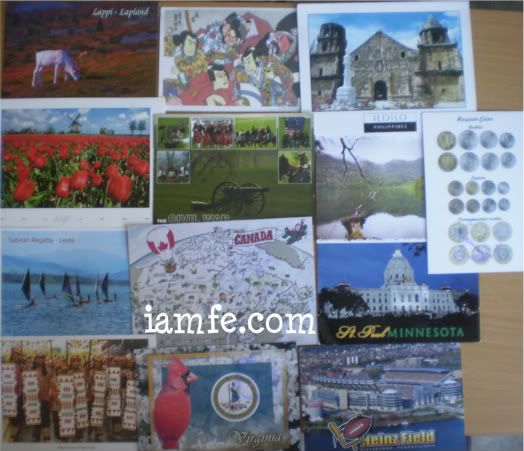 Postcards from online friends can really bring a smile to anybody's face, wouldn't you agree ?
I hope you're all having a great week so far.