Browsing Category: "meme"
This is the first time that I'll be participating in NTKYW and I hope this will be something that I'll be able to do every week. This meme aims to allow bloggers to share a little something about themselves by answering five simple questions.

Here are this week's questions:
1.) Which store would you choose to max out your credit card ?
* I do not have a credit card but if I do have one I would most probably use it on whatever my kids can use especially those that can help them with their school work. I can't resist books, so I think I will stay away from bookstores if I have a credit card with me.
2.) Do you touch-type?
* Although I would like to be able to do that with confidence, I feel I can type faster while doing it the only way I know (which is looking at the keyboard as I type).
3.) Is there anything going on this weekend ?
* Yes, there is ! It's going to be our 16th Wedding Anniversary this Saturday, so it's a special weekend for us. (No definite plans yet, but still, I'm grateful for such as great blessing).
4.) What time do you get up in the morning?
* On weekdays, I wake up at 4:30 am because I have to prepare my son's baon for school. He needs to be at school by 6:30am. If I do not have anything urgent to do, I would usually go back to sleep by 6am then wake up at around 8 am and have breakfast with hubby and start with the day's chores.
5.) Are you a morning person or a night owl?
* I would say both.
Whew! That's it. Simple, right ? I hope I did ok. And I  hope you can also join us every week.
Happy International Women's Day to all the ladies out there especially to all the amazing moms around the world !
This is my entry to the Week 21 of the Techie She Lucky Blogger Weekly Giveaways. This week's prize is $10 Paypal credits from Shydub of Impulsive Shopper.
Thanks to the daily Christmas countdown that we see on TV, my children are encouraged to save their extra money so that they can buy something special on Christmas day. They would constantly talk about what they would buy if they are able to save enough money. If I hear them talking about something that is really expensive, I remind them to be more realistic so that they won't be disappointed if they don't end up buying them. But sometimes they would tell me that since it's Christmas, anything is possible. Well, I can't argue with them on that.
It is also heartening to know that they are thinking of what they could give to their lolo and lola (their grandparents) for Christmas. They plan to give something special, something that their grandparents would surely love. Hmmmm….I wonder what it could be….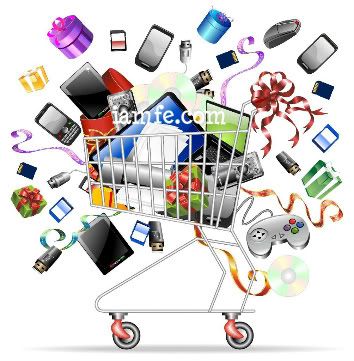 With Christmas just 55 days away, I'm sure you that most of you already have plans of what you would do during the Holidays. And like us, you may already be thinking of how you would go about with your Christmas shopping. For now, let me be among the first ones to wish you, "A Very Merry Christmas!"
It's WBFC time once again ! And for this week it's going to be about Google +1.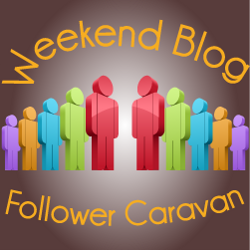 After following each other's blog via GFC, liking each other's Facebook fan pages and subscribing to the feeds of the blogs of those who joined the previous editions of WBFC, participants are now encouraged to have their own Google Plus One widget on their homepage.
My Google +1 widget is on my left sidebar. After you have Google Plus One this blog, please leave a comment on this post so that I can return the favor.
OnlineBiz and Resources and Pinay Mommy Online are this week's WBFC sponsors.