Browsing Category: "home improvement"
There are any number of reasons why you might be experiencing daily stress due to a shortage of storage space. Perhaps you chose a compact apartment with tiny closets in order to live in a location that you consider ideal. Maybe a small house or apartment with few closets was the only thing that fit your budget. It could simply be that you have increased your wardrobe collection since moving into a place that you thought had sufficiently sized closets. Whatever the circumstance may be, the solution to your dilemma could be to add some free standing storage furniture to your room design.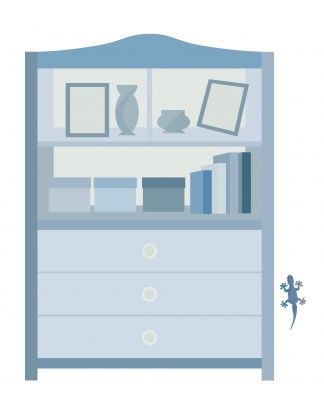 You can solve a shortage of closet space in your bedroom or a child's bedroom with the addition of a four drawer dresser. The ideal solution is to find a source for armoires and dressers that offers a variety of interior configurations. This is almost like getting custom designed bonus storage space for your home. What's even better is to discover that you can buy matching items such as beds and bedside tables. Your lack of closet space can be a source of inspiration for creating a bedroom design that features a variety of furniture pieces created for the purpose of increasing your storage space.
As you explore armoires for the bedroom, you might find yourself selecting a computer armoire for your office or family room. Matching wall units and accent tables can be added to maintain order and enhance the attractiveness of a casual living area.
*Image source: koratmember at FreeDigitalPhotos.net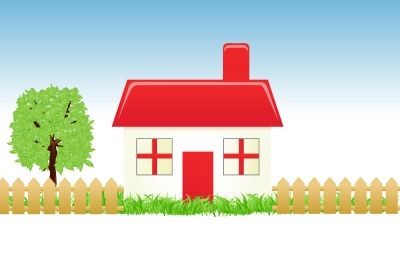 If you are on the fence about something, such as putting up a fence on your property, then someone asking you to just "contact us when you are ready" is really more of an invitation to forget about the whole thing. No matter what you are considering, you need to be clear about what you want and what you can afford. There is no reason to inquire about something that is more than you can afford, especially in this economy. However, if you need to replace something like the fencing that has been destroyed by an act of God, then you may need to find out ways that make sense, especially if your insurance company has ruled that the damage is not covered by your policy.
Good Neighbors
While Frost's poem about good fences making good neighbors is often misunderstood, it is true that good fences make for good protection. If you have something that you need to keep on your land like cattle or sheep, you probably need to have a good fence. If you have children or pets that you want to keep safe and still allow outside, a fence can help with that too. (Just remember to tell the children to "stay in the yard," rather than tell them to "not go outside the fence.") Of course, having a fence with a "No Trespassing" sign can also be helpful when you want to keep people off your property.
Knowing You Need It
Once you know that you have to have the fence, then you should contact us. A good fencing company will provide you with the options and costs of several kinds of fencing. It might be anything from the more decorative white picket fantasy fence to the totally utilitarian and rustic spit rail wood fences. Fences can provide privacy, semi-privacy, and sound reduction. If all you need is to keep the cows in, you have different choices than if you want to keep people out. It will be a huge help to talk to a professional who can help meet your needs both with fencing materials, like wood and concrete, heights, and designs as well as financially.
*This is a guest post provided to Life as a WAHM for its readers.
*Image source:  digitalart at FreeDigitalPhotos.net
Computers play an important role in many aspects of our lives. We use computers for work, communication, and entertainment, but they also have the potential to do so much more. For example, when you decide you want to remodel your home, or even just part of it, a computer and some home remodel software can make your life much easier. There are many types of remodeling software that can prove useful during a home remodel, and there are many tasks that each program may perform.
3D Modeling
Using computer software, you can create a 3d model of your home, or a room in your home, which represents what you want your finished job to look like. The programs that make this modeling possible range from very simple to extremely detailed. A professional using these complicated programs and a high-end computer can create photorealistic renders of what your home will look like. If you want to see how different materials and colors look together, you can swap them in and out with the press of a button. These representations help homeowners make design decisions, and also create a detailed plan to follow.
Budgeting
Software can also be used to help you create and stick to a budget for a remodel. The software helps you break down a project into individual costs. You can shop online to find the best prices for all of your materials, and update your budget when you've found what you're looking for. The software may even help you find prices and deals online, or save the choices you've already made. Projects seldom happen under budget, but using software will maximize your chances.
Checklists
Using computer software, you can break down your entire project into an easy-to-follow checklist, so you won't forget any crucial steps. Looking at an entire home improvement task, it's easy to feel intimidated and worry that you'll never get it done. Home remodel software that breaks the job into individual tasks will help you take things one step at a time. Your job isn't going to be free, and it's still going to take a lot of work, but with the right software any job can become much easier.
*Image source: Davis Castillo Dominici at FreeDigitalPhotos.net