Browsing Category: "home improvement"
A home renovation project can be quite expensive, more so if it is unplanned and has to be done as soon as possible. We are faced with such situation, with our house being destroyed by the fire and we had to move back as soon as possible if we want to save on rent payments. You see, we still have to pay for the monthly mortgage of our home even if it has been destroyed by the fire and since we are also renting a house where we temporarily live, a great percentage of our monthly budget goes to rent/mortgage payments. We decided that instead of paying for rent, we just have to work on renovating our home so that we can move back in and not have to worry about that extra expense. The funds that we received from our insurance claim was just enough to fix the house's electrical and plumbing as well as the roof; there are still a lot of things that need to be fixed.
We have moved back to our home over a month ago and we are trying to save so that we can have the funds that we need to fix everything that has been damaged during the fire. Not only that, since we also lost most of our possessions during the fire, we are also setting aside funds that will go towards the purchase of furniture and appliances that we need here at home. We do have a few essentials, like a dining table and chairs and even a sofa set that was given to us by our next door neighbor. We have an old TV which we currently use; it has a few defects especially in the picture but buying a new one is not a priority right now. We do like to have a new home entertainment center like before (since we enjoy having movie marathons and we have a couple of favorite TV series that we love to watch), but we still need to spend on more important things such as our kitchen. Maybe after we have completed our home renovation project then we can think about buying new appliances such as a new TV or a DVD player and even some accessories such as new audio speakers and a rode ntg-3 microphone. For now, though, we just have to work hard and save so that we can rebuild our home.
Home renovation can make all the difference between loving your home and hating it — and there are tons of reasons to renovate. Maybe you just moved into a fixer upper and need to figure out how much it will cost to bring the home into the modern era. Maybe you're tired of looking at the same worn out cabinets and want to add a touch of rustic to your kitchen. No matter the reason, renovation can be a great thing to do — if done properly.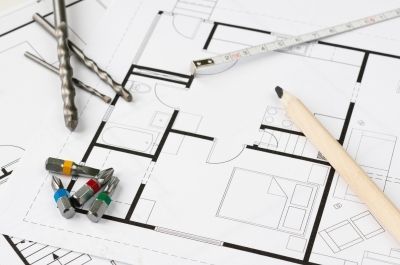 The first step is finding a contractor, and that can be the tricky part. There are far more contractors out there than jobs, and not all contractors are good on their word. You need to find one you can trust, and that means doing research. Check reviews. Ask friends and family for recommendations. Or use a web service that vets contractors beforehand and allows you to get quotes for how much the work will cost.
There are several factors that determine the cost of a renovation job, including how far the contractor will travel, the time required to complete the job, and whether you have the supplies on hand or if the contractor will need to purchase those themselves.
Another major factor is exactly what part of the home is being renovated. A kitchen and bathroom usually cost significantly more to renovate than a living room due to the cost of shifting piping around without breaking it. However, a large room such as a game room or a basement may also incur higher costs than adding an enclosed porch might.
Something to keep in mind is that all renovations are not created equal. Changing out a bathroom to modernize might make it look good, but it also does something: increases the resell value of the home. When or if the time comes you ever want to move, your home will sell for significantly more if you have preformed renovations on it than if you didn't. However, renovations that were purely for vanity and do not add value to the home are usually a waste of time.
When searching for a contractor, don't wait till the last minute. Find out today who can give you the lowest prices and the fastest estimates to get your renovation completed.
*Image source: tiramisustudio at FreeDigitalPhotos.net
When your home needs a new roof, there are a couple of things that you should consider. Because a roof can be more than just a way to protect against the elements, you will want to know how best to use it and what can be done within your budget. Places like Advantage Roofing and Exteriors can help you gather information and make the right choice for your home when it comes to the style of roof you want and the materials you will want to use.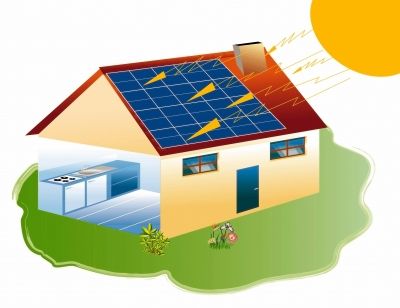 Solar Panels
Did you know that Germany receives the same amount of energy from the sun as Seattle or Alaska? Yet the country has pledged to build no more nuclear reactors and has been able to actually shut some down because of its investment in solar power. Your roof can provide space for solar panels, and in some states, those panels will actually get you credits from the energy industry for the excess energy that they generate. Even if you do not live in one of those states, solar panels will save you money in the long run. With energy prices continually going up, they could pay for themselves in a couple of years, especially if you are able to roll the reroofing of your home into the subsidy.
Green Roofing
If you cannot afford solar panels, roofing contractors in Kalamazoo, MI, can help you find a shingle that will work with your budget, look good on your home and be less damaging to the environment. Whether you go for the kind that actually scrubs pollution from the air or you go for a reflective asphalt shingle, there are several ways to create a roof that makes sense for you, your neighborhood, and the world.
The Right Roofers
Whether you are dealing with Advantage Roofing and Exteriors or another roofing company, you will want to make sure that it is bonded and insured for the work that you need done. It is also important that you find a company that has a good track record of providing quality work that is completed on time.
*Image source: xedos4 at FreeDigitalPhotos.net