Browsing Category: "health"
You Should Visit a Dentist Regularly
Your dental hygiene is something that you should never overlook. There are many people who think that simply brushing twice each day is enough to prevent them from having any serious dental problems. However, this is simply not the case. You need to be proactive when it comes to the health of your teeth and gums. Waiting until something is wrong with your teeth to go to a dentist is a big mistake. You should try to detect dental problems before they get to a point when they are causing you to feel pain and discomfort.
Here are several of the main reasons why you need to schedule regular visits with your dentist.
1. Catch problems in the early stages
You might be one of the millions of people who never make a dentist appointment unless you are in terrible pain that is caused by a cavity or some other dental problem. This is not a smart thing to do. Having this attitude will cause you to have serious problems as you get older. One of the great things about modern dental technology is the fact that it can detect problems before they reach a point where they cause you pain. They can then be fixed very easily. A danger to letting problems get bad before you fix them is the fact that they could create other problems. One problem could lead to another. Be proactive and see a dentist regularly to prevent small issues from becoming big.
2. Get a cleaning
You will never be able to clean your teeth as effectively as a professional dental hygienist will be able to clean them. There are areas of your teeth that are almost impossible for you to reach with a traditional toothbrush. However, a dental hygienist has special tools that are designed to go into crevices to get your teeth as clean as possible. It is always a good idea to have your teeth professionally cleaned at least one every year.
3. Have your teeth whitened
All people experience a yellowing of their teeth as time goes by. This is why you might want to get a teeth whitening in Brooklyn NY on a regular basis. This will keep your smile looking attractive and healthy. After all, the first thing people notice about you is your smile. They will form their first impression of you based on this.
Let's face it – we have all been that person, the one who says "it's okay, I am fine. I will make that doctor's appointment another day." There are millions of reasons why we don't take time to make healthy lifestyle choices. Kids, jobs, cat videos on the Internet – we're all busy.
But let me ask you this – if it were the health of your child, your parent, or another loved one, would you still procrastinate? Whatever the reason, there's no excuse for not taking care of yourself just like you would make the time to take care of someone else!
March 22nd is Diabetes Alert Day. No one is excused from prediabetes. 86 million American adults (more than 1 in 3) have prediabetes and are at high risk of developing type 2 diabetes, a serious health condition that can lead to heart attack and stroke. Surprisingly, nearly 90% of those with prediabetes don't even know that they have it.
But it's not all bad news. Prediabetes often can be reversed through weight loss, diet changes and increased physical activity. Diagnosis is key: research shows that once people are aware of their condition, they are much more likely to make the necessary lifestyle changes. Education and awareness could mean the difference in so many lives.
Making changes may seem tough. But remember, even a small amount of weight loss (5-7% of your body weight) can reverse pre-diabetes before it develops into type 2 diabetes.
Get at least 2.5 hours (150 minutes) of light aerobic activity every week. This could be as simple as going for a brisk 30-minute walk 5 days per week. Even 10 minutes at a time adds up. Small steps can lead to big changes.
Find simple ways to be more active throughout the day, like taking the stairs instead of the elevator, or parking farther away from the entrance of a store front when you hit the shops. Because, hey, whatever will get you moving is a step in the right direction.
At the start of each week, create a schedule of when you're going to exercise — and make it a priority to stick to it!
We need to communicate a sense of urgency – it's time to take action and what better day to spread the message than on Diabetes Alert Day! If you know someone who could be at risk, encourage them to visit DoIHavePrediabetes.org for a short online test that will help them learn their risk for prediabetes.
Disclosure: I was not compensated for this post. All opinions are my own.
Undergoing surgery can be quite a frightening experience. As a patient, being well-prepared is important because it will have an impact not just on the procedure itself but also on how well one recovers from it. When I was diagnosed with hypothyroidism a few years ago and was told by my doctor that surgery is inevitable, I knew that I have to do my part to ensure that everything goes well. For someone like me who hasn't been confined in a hospital before, undergoing a major surgery can be terrifying. What made it easier on my part is the fact that my surgeon is considered as one of the best in his field. He is very competent and has shown great compassion throughout the whole process. He was always ready to answer any questions that I may have and made sure that I have all the information that I need that will help me prepare for the surgery. The competence and genuine concern of the hospital staff has made my recovery an even more pleasant experience. Even when I was told that I had to undergo two more procedures (a complete thyroidectomy four months after the first surgery and an RAI Treatment a few weeks after) I was confident that everything will go well because I have highly competent and compassionate people on my side and that after all the treatments, I can only look forward to an improved health condition.
The whole experience has made me realize that as long as people practice excellence and compassion in anything that they do, whatever sector in society they may belong to, they can bring about a positive change to another person's life and they can contribute greatly to the progress of the community. Having the core principles of excellence and compassion is what makes individuals and companies achieve sustainable success. This does not apply only to professionals  who hold important positions in major companies but also for any individual who want to create a positive impact and make life easier not just for himself or his immediate family but more importantly, to the people he interacts with.


When we became parents, my husband and I made sure that we will do everything we can to provide the love and care that our children need. We know that nurturing them properly will be instrumental in how well they will develop as individuals. We always make sure that their needs are met (this includes making sure that they receive proper nourishment and that they receive proper guidance during the early stages of their physical, mental and emotional development). I have read countless books and articles and have talked with older relatives and trusted friends that can provide us with sound parenting advice. I also keep myself updated on the latest in child care and nutrition as well as effective parenting techniques.

We still have a long way to go; we know that parenting is a continuously evolving process. What we know for sure is that as long as we continue to do our best and continue to hold on to the core values that we have, our desire of becoming 'successful' parents is possible.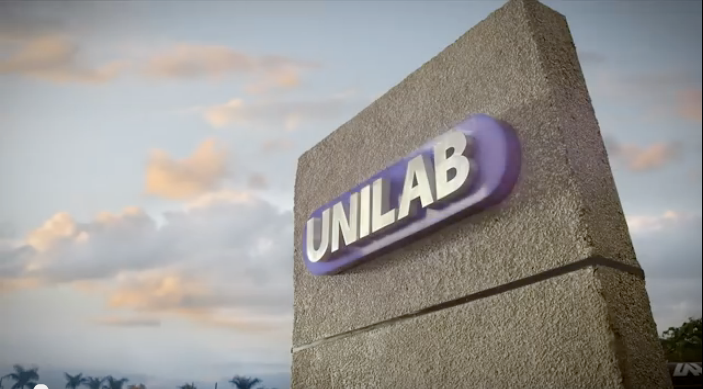 The belief in the power of excellence of compassion can also be found in Unilab's latest advocacy campaign and this is something that I would like to share with all of you. Why? Because I believe that we, Filipinos, as individuals and as a nation collectively have Husay and Malasakit (Excellence and Compassion) as our major core values. We always strive to do our best in everything that we do regardless of how trivial or significant we think they may be. Whatever role we play, be it an entrepreneur, an office employee, a healthcare provider, a teacher or a parent, we make sure that our excellence and compassion are evident.