Browsing Category: "Education"
There are many benefits to enrolling in a tutoring program. These benefits reach many different kinds of students—students who are struggling through their class's curriculum or those who feel they are not being challenged by their courses. Tutoring programs are also available for many different student levels; students from kindergarten through twelfth grade can get the tutoring help they need. Additionally, students looking to prepare for college and college entrance exams can also get tutoring assistance to help them. In New Jersey, tutoring can be used as a means to help all different kinds of students in a variety of different areas.
Tutoring for K through 12
Typically, students who join a tutoring program will go to at least two tutoring sessions every week. These tutoring sessions often last for about an hour and a half. Of course, if a student struggles to keep their attention for long blocks of time, then their tutoring program can be specialized to their needs, and they may go to multiple shorter sessions each week. Tutors can help students through a variety of courses, like different kinds of math, language, science, and reading and writing courses. Whatever area a student needs help in, a tutoring program can get them the assistance they need.
SATs and College Preparation
In New Jersey, tutoring programs can also help a student prepare to enter college by helping them learn good study patterns for college and by helping them prepare for the all important SAT exam. SAT tutors can help a student learn the best and most effective ways to study for a test like the SAT. Tutors can work with students on practice tests to help determine where a student's strengths and weaknesses lie so they can focus a student's studying on the area they need the most help on. Tutors can also help students develop good test-taking strategies for managing their time the most effectively. These kinds of tutoring programs can help a student learn how to manage their stress, which can, in turn, help them perform better and more confidently on their college entrance exams.
*This is a guest post provided to LIFE AS A WAHM for its readers.
Finding a job can be particularly hard especially for fresh graduates who do not have previous job experiences to speak of. But sometimes, even those who have been previously employed are finding it hard to find a new job. Competition can be very stiff in the job market and in order to standout and get noticed you need to make the initiative of making yourself more worthy of getting hired. Most job seekers know that more often than not, a college degree may no longer be sufficient to land that job. With so many college graduates competing for a handful of jobs, an mba full time degree can make a huge difference. The additional knowledge and skills that you will learn through an MBA course can help you become more efficient in dealing with the demands of the job.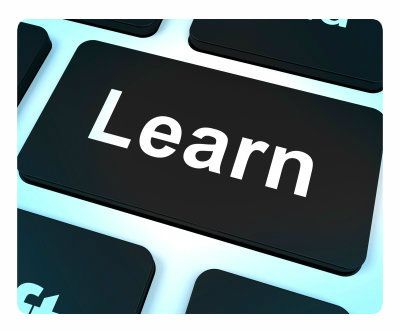 An MBA degree can also open more career opportunities. Those who have finished their MBAs and are currently employed have a greater chance of being promoted or being offered a better job. They can attract a more stable job with higher pay. This does not only provide a better opportunity in terms of earning more but more importantly it provides an opportunity to develop and enhance whatever skills you may have. You will be given responsibilities that can make you a more efficient and well-developed professional. If there is going to b an in-house promotion, you will have a better chance of being offered a job if your employer sees that you have the ability to develop higher level knowledge. They will no longer have to hire another individual if they see that they already have an employee that is more than qualified for the position.
These days, getting an MBA is no longer a problem for those who are currently employed or those who cannot meet the demands of a regular classroom setting. There are MBA courses that are being offered online. There are reputable educational institutions that offer MBA courses online. Those who are currently employed can take their MBA classes at night once they arrive home from work or even during weekdays. With proper time management, they will be able to still got to work and earn their MBA degree at the same time.
*This is a sponsored post however, all the points and views are my own.
Image courtesy of Stuart Miles at FreeDigitalPhotos.net